Chilean and argentinian Patagonia are surprisingly different in astonishing ways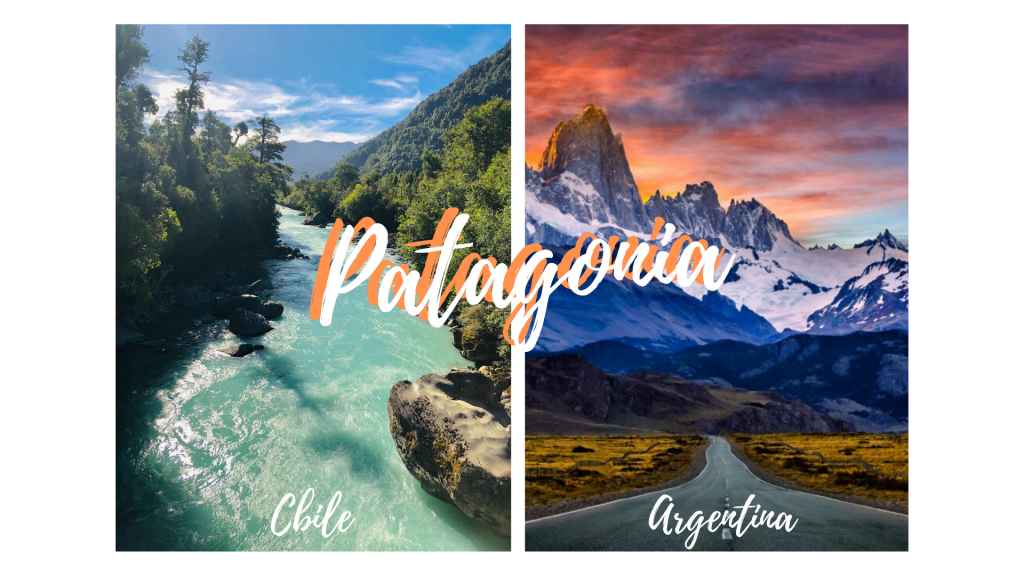 Patagonian beauty is shared by two countries: Chile and Argentina. Both sides are beautiful and has breathtaking sceneries. Although this region shares its name between these two countries, the landscapes in each of them are completely different from each other. We could said there are two Patagonias, with different experiences and different tourism accomodations.
Both options are blessed with the most the most incredible mountain landscapes: glaciers, lakes and virgin land. But each side has a different appeal, that we could summarize in: The route of Chile is much greener, with thick forests and many waterfalls, while in Argentina the route crosses a more arid landscape similar to the desert.
Choosing what to visit in Patagonia will depend a lot on your mood and expectations before a dream road trip. What we can do is help you understand both Patagonias and their differences before planning your trip.
The most important differences when deciding your route:
1.To travel the Chilean Patagonia, you will use Route 7, the so-called Carretera Austral. A road almost entirely of gravel with connections by ferry. This route, with some small and picturesque villages in between, has little telephone signal and is undoubtedly an adventure itself, an experience far from the city hustle, with diverse nature, humid and green.
On the other hand, the Route 40 of Argentina, the one that crosses the whole Patagonia of that side of the mountain range is almost completely paved, it is very easy to travel. Its surroundings are a little more monotonous, a more arid area where you can see animals like in a Safari.
2.The places of greatest interest in Argentina are condensed into three points: Bariloche, a city dedicated to tourism, El Chaltén a town for visiting Mount Fitz Roy and Calafate to go to the Perito Moreno glacier. These points have an infrastructure to provide tourists with easy access, this also makes them very crowded places.
The Chilean side has other less explored and wonderful points along Route 7 such as Queulat, Futaleufú, the Marble Cathedrals, the San Rafael Lagoon, the confluence of the Neff River and the Baker, the Exploradores Glacier and the National Park Torres del Paine, to name a few. In these points new tour operators have been growing to offer the possibility of living unique and adventurous experiences in this virgin nature, where sometimes you can find only a handful of visitors.
3.In the Argentine points, El Chaltén and Calafate you can usually access the simplest trekking trails during the day and return to the village to sleep. In Chile, there are also trails that offer this possibility such as those that run through Queulat National Park, but you will also find the possibility of entering trekking circuits for several days and sleeping in the mountains like the famous W circuit of  Torres del Paine.
Both routes share views of spectacular glaciers and unforgettable places, the difference is the way of travel and the landscape that predominates on each side.
It all depends on the type of trip you want to do and the level of solitude you prefer. The good thing is that both routes are connected with border crossings, which allows you to travel both sides on the same trip, if you have trouble deciding. Our recommendation is to select the places you want to visit and build your own route.
The entire Patagonia will be waiting for you.